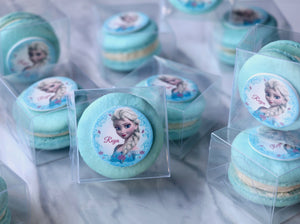 Add customised macarons with a variety of flavours and colours to select from with any edible print images printed on each macaron. 

After placing the order, please send us the image (JPG or PDF) to print on the macarons via Whatsapp 66998093 or Email Bakers@bakingmaniachk.com 

Please include your order number. Thanks!